Pros and Cons of Google Drive
Before we dive into the details, let's take a look at the main pros and cons of Google Drive.
Pros:
Compatible with various devices
Instant access to edit files
Quick Files Search
Ability to view different file types
Easy sharing
Free Storage space of up to 15 GB
Excellent User interface
File Organization and management
Solid Data Backup
Character Recognition Feature
Security features
Compatibility with Microsoft
SSL Encryption
Cons:
Security Risks
Requires Internet connection
Has a limit of file size you can upload in a day
File size limits
Downloading and uploading speed
Google broses content save in Google drive
Pros of Google Drive
We're starting our journey in the world of Google Drive by exploring its numerous advantages. Since it was introduced by Google, Drive represented a game-changer when it comes to teams collaboration, sharing files, and improving the development process in any company, no matter the niche. Let's check out some of its top benefits and find out what makes them so great.
Access Your Files Everywhere
One can't address the advantages and disadvantages of Google Docs without mentioning the ease with which you can access files saved in the cloud. Since everything is stored online, you can get access to your documents from any computer, smartphone, tablet, or any other device with an internet connection. As long as you can log into your Google Account, all your Drive files are a click away.
Ability to Edit Files
Editing files was never easier since Google Drive is around. You can use the built-in Docs, Sheets, Slides, Drawings, Forms, and Keep to easily edit documents and in real-time. You can upload Microsoft Office files as well and work on them with ease together with your team members.
Compatible with Various Devices
We continue the Google Docs benefits, as well as all the other Google Drive tools, by looking closer at the wide list of compatible devices. There are basically no limitations when it comes to the devices you can use to access this service. You won't have to worry about the operating systems or performance features. Google Drive runs on any computer, laptop, smartphone, tablet, or even smartwatch as long as you can go online.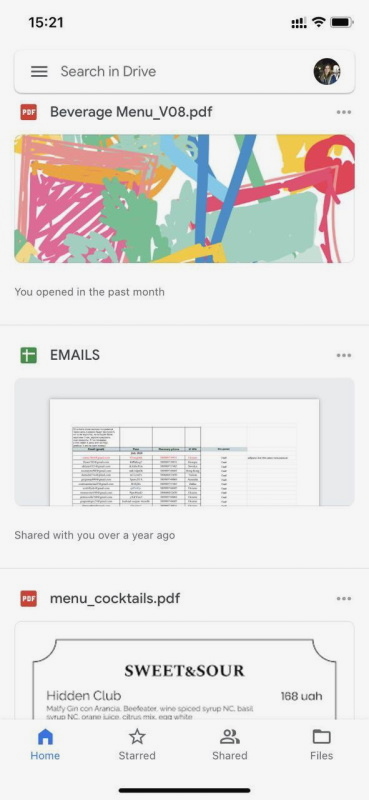 Quick Files Search
Since we're talking about a cloud service offered by Google, it goes without saying that being able to get instant search results is a huge benefit. You can use Google's huge processing power to immediately search the Drive and find the files you want to share or edit. It's a reliable service since you won't waste time manually searching for the needed files.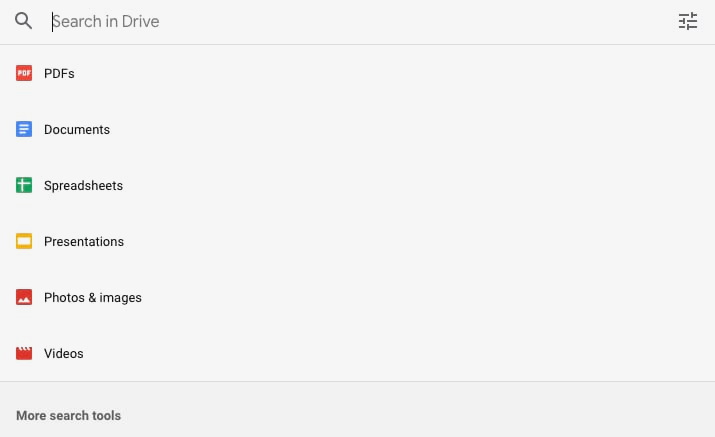 Can Open up to 30 Types of Files
We've discussed Google Drive's versatility when it comes to various document formats. Well, you should know that the service is capable to recognize and convert up to 30 formats, including the most popular from the Microsoft Office suite and other often-used apps. Among the most popular formats supported by Google Drive we have: .doc, .xls, .txt, .psd, PDF, .rar, etc.
Easy Sharing
Another one of the features that make Google Drive a premium service is the ease of sharing files. You can do so with users that don't even have a Google Drive account and assign various roles for the team members you share the docs with. Choose to allow them to edit everything, just add comments, or give them the ability to just view the files depending on what you want to achieve.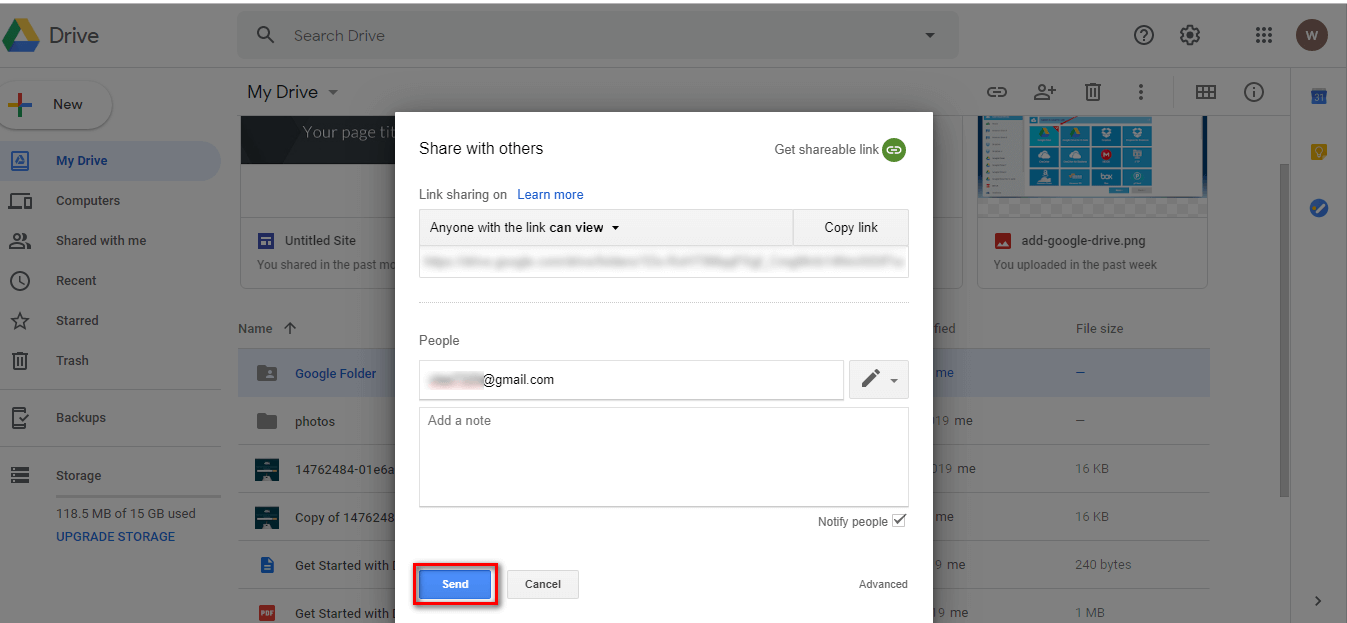 Open Discussion
Thanks to the built-in comments feature, Google Drive offers a professional environment for discussion on the various documents it supports. For example, you're working on a strategy and want the input of the whole team. Nothing easier than using Google Drive's comments to share your thoughts and get the final form that satisfies everyone.
Free Storage Space of up to 15 GB
Even though some may want to put this feature under the limitations column, having 15 GB of free space is a huge deal. Just compare it to the 2 GB offered by Dropbox or even less space made available by other cloud storage services and you'll get the point. You have 15 GB to store anything online and there's nobody stopping you from creating another account under a different email address.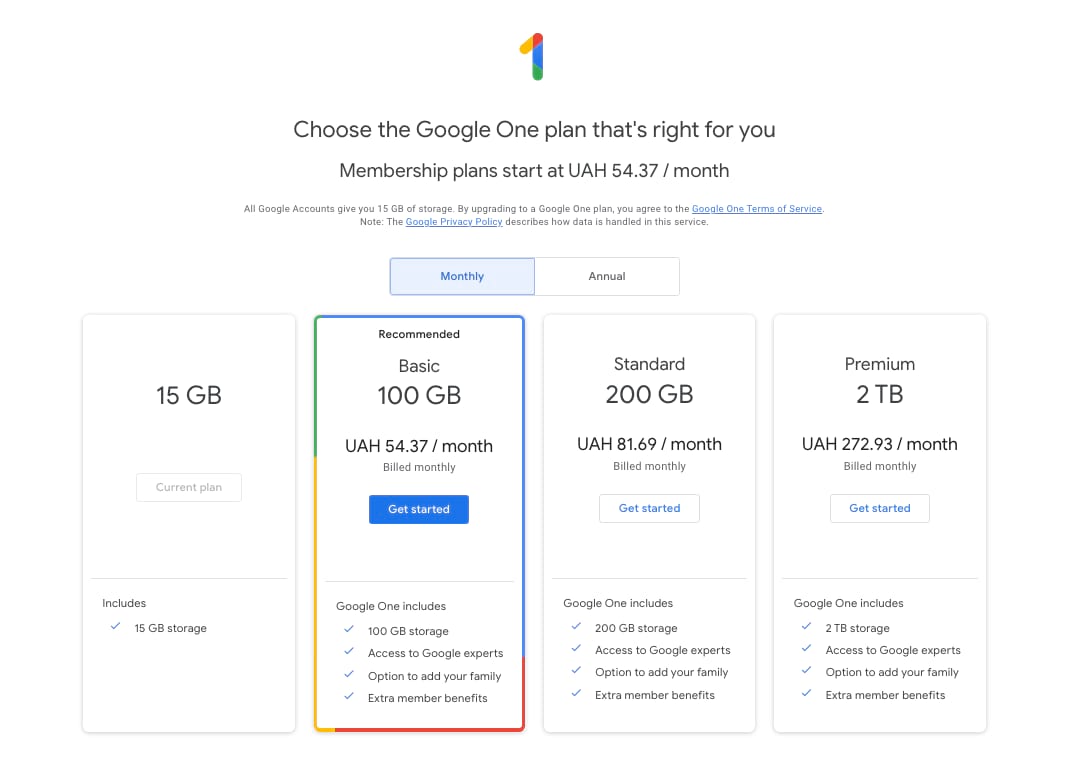 Excellent User Interface
No matter if you use the Google Drive app or you access the service through the browser, you can count on the same amazing user interface. Even if it's your first time using the service, you will be able to easily navigate the menus, upload new documents, edit them and share everything with ease. Everything is obtained through a user-focused experience perfected by Google.

Great Usability and Reduced Cost
Even if you are not able to do all your work in the free 15 GB storage space offered by Google, you will find excellent plans designed to improve usability without spending too much. Actually, upgrading the storage space comes with excellent other features that boost cooperation and help you achieve the desired targets by closely collaborating with your entire team.
File Organization and Management
Besides its exceptional file storage abilities, Google Drive also shines when talking about the tools you have to organize and manage data. It's extremely facile to sort files, order them through numerous filters or choose the way they're displayed so you can work more efficiently. Furthermore, you can easily move entire folders or files from one folder to another with simple drag-and-drop actions.
Solid Data Backup
On top of allowing users to rapidly access documents from numerous devices, Google Drive also acts as a solid data backup tool. Even if your computer gets damaged or you get hacked, you can still count on Google Drive to keep all your important files safe and sound.
Optical Character Recognition Feature
Among the many features offered by Google Drive, we need to mention the Optical Character Recognition that makes life easier when it comes to extracting text from images. For years you had to hire someone if you wanted to transcribe images to text but through OCR, Google Drive does that for you. To turn Optical Character Recognition on you just need to access Google Workspace in Apps, go to Gmail, and then Compliance.
Secured Files
Everything you upload to Google Drive is stored in a safe and secure environment. The Google servers are considered to be the most secure computer systems in the world with top-notch cybersecurity protocols enabled to make sure their vital services are functional at all times. As a user, you borrow from their security and can rest assured knowing you get the best protection for your files.
Microsoft Office Compatibility
Another one of the advantages offered by Google Drive is the ease with which you can upload Microsoft Office files and continue editing them online, in the cloud. Google Drive can handle Word, Excel, and Powerpoint documents so you won't waste any time converting these docs to share them and collaborate on them. Simply upload in Google Drive and get ready to work together to achieve the best results!
SSL Encryption
We've discussed the security features offered by Google Drive, however, it's time to get into more details regarding the SSL Encryption used. You should know that the Google Drive encryption levels are among the best you can get in a non-military environment. A HTTPS encryption works together with a Perfect Forward Secrecy algorithm and a double RSA-2048 key to protect all your data.