How to upload to Google Drive and convert to Google
Drive formats
Since recently, cloud storages became highly popular among users. A lot of people upload to Google Drive, Box, Dropbox, Microsoft OneDrive different materials. However, still, a lot of people may ask such a question as "Why is it necessary to upload files to Google Drive or any other cloud storage?" And the answer to it is very simple, it allows you to access the necessary data or files pre-loaded on your Google Drive, from anywhere in the world where there is the Internet, that is, in its turn, really convenient.
Google Drive service allows any computer, smartphone, tablet and even TV user to use the cloud storage to upload file to Google Drive whether it is music, video, document or photo. Using Google Drive, you can upload any information on the Internet for personal use or for the ability to share a file with other people. The service offers 15 GB of cloud storage absolutely for free for all Google services. However, if you are interested in having more storage space, monthly subscription would be of a great help here.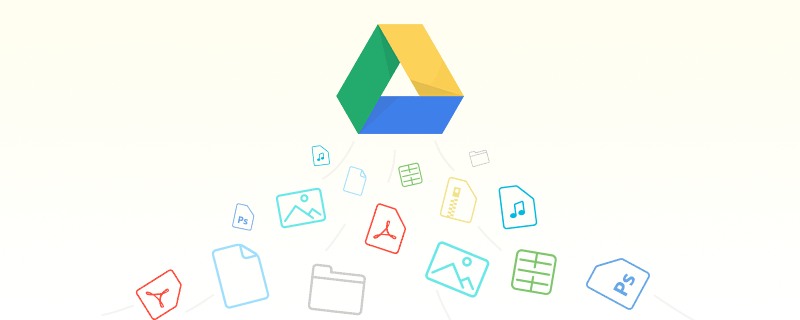 What are the benefits of Google Drive
Ability to access previously uploaded files from anywhere. The only condition is the availability of Internet access.
A simple and intuitive interface. You do not need to be a genius to understand this service.
Practically unlimited volume of cloud storage.
The highest quality of this storage.
A high degree of security, so that makes it impossible for hackers to access your personal files.
Ability to share any file with another person. Simply upload the file and
share it.
High uploading speed of files and their further downloads.
However, there are also some disadvantages you should bear in mind when you upload photos to Google Drive or any other content. If you do not have access to the Internet, you will not be able to use the cloud disk, so you can not download the file you need. As well as there is little chance of access to personal files by unwanted people, despite the excellent protection of user data.
How to upload files to Google Drive
If you want to upload video to Google Drive or any other multimedia content, you should follow the steps below:
Click "New" button in Google Drive.
In the invoked window select "File upload" option.
Choose the file you want to upload.
Click "Open".
Here you go. Nothing too complicated. Once the file is uploaded, it will be shown in Google Drive. Besides that, you can use "drag-and-drop" option to move files from your computer into Google Drive. However, note that it is possible if the browser and OS you are using allow doing so.
In case, if you are using Google Chrome on your computer, you can easily upload the whole folder to Google Drive. The steps how to do it are described below:
Click "New" button in Google Drive.
In the invoked window select "Folder upload" option.
Choose the folder you want to upload.
Click "Open".
Wait till the folder with all the files will be uploaded to Google Drive.
To be able to upload music to Google Drive or video, or any other material in one folder is rather useful and will save you a lot of time.

Guide to convert files to Google Drive formats
As mentioned above, you can access, manage, organize and share all the files uploaded to Google Drive from any device you own. The most important is that no matter which device you use, data syncing feature will make sure that your files are always up to date. Another thing that is also should be mentioned is the fact that all MS Office documents, as well as text-based files that you upload to Google Drive, can be edited absolutely hassle-free, except for music, videos, and archived data. Besides that, with Google Drive, you can seamlessly preview files no matter if you have a necessary app installed on your machine or not. For instance, if you do not have Photoshop on your computer, it will not be an obstacle for you to open a .psd file.
In order to be able to edit MS Office files and Google Docs online, you should, first of all, convert them to the Google Drive format. There are several variants on how to do it. Choose the one that you prefer better.
1. The first variant to do this:
choose the file you want to edit and double-click it;
you will see a preview of the chosen;
select "Open" on top of the screen;
the converted into Google document file will be opened in a new tab.
The most important is that both versions of the file (the original and the Google Doc version) will be stored in Google Drive.
2. If you want files to be converted automatically when you upload files to Google Drive:
go to Google Drive Settings;
check the option "Convert uploads".
You should note that converted files can look a bit different from the original ones depending on the used formatting. Changes may affect not only the way the files look but also it can have an effect on their content as well. That is why it is strongly recommended to check the documents before sharing it with other users.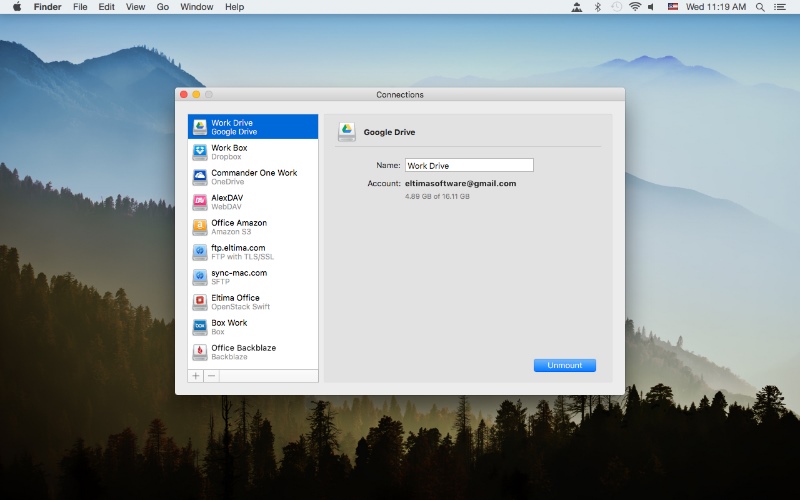 CloudMounter – straightforward Google Drive Mac client
If you want to make the work with Google Drive more convenient and smooth, there are a lot of Google Drive Mac clients allowing not only to upload large files to Google Drive but also to mount the latest as a network drive for more flawless access and management.
Take a look at CloudMounter. With its help, you could work not only with your Google Drive the way as if it was your local drive but also with other popular cloud storage services as well, including Amazon S3, OneDrive, Dropbox, BackBlaze B2, Box, etc. In addition, the app can effortlessly work with remote servers via FTP/ FTPS/ SFTP and WebDAV protocols. So, if you are for a single point with the ability to access all the data stored online, then CloudMounter is an excellent solution. In addition, CloudMounter offers encryption feature, that can be a great plus if you want to provide additional protection to all your data in the cloud. Give it a try and see what it can offer you.
CloudMounter
System
32.15MB
Requirements: OS X 10.10+ ,
32.15MB
free space
Version
3.4.546
(
7th Sep, 2018
)
Release notes