What does cloud security stand for?
Cloud security is a broad term that refers to the use of technology and best practices to protect data and information in a cloud architecture. Cloud security ensures that data stored in the cloud is kept confidential, secure, and compliant. As cloud computing is distributed and dynamic, there are a number of unique factors that need to be considered to secure data in the cloud.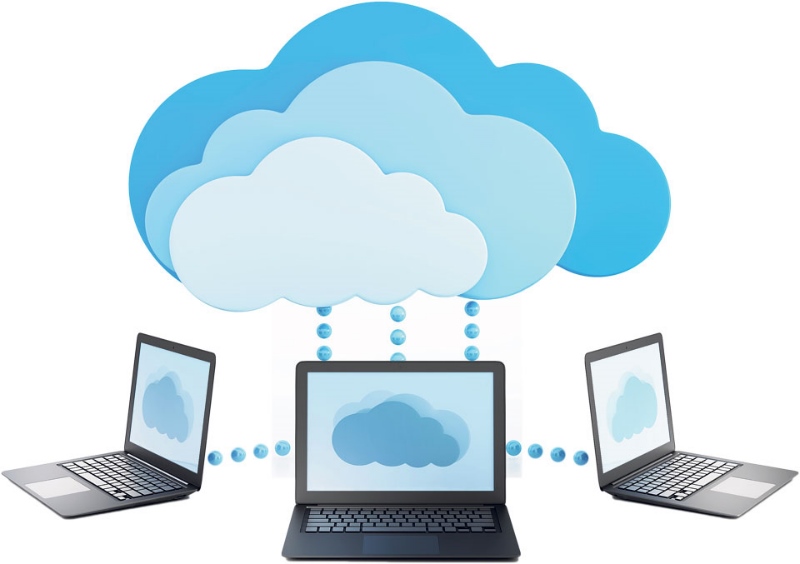 Cloud security includes optimized security controls and processes that improve system reliability, warn of potential attacks, and identify incidents. In addition, to ensure that the cloud is secure, you should develop a business continuity plan and a data backup plan in the event of a security breach or other emergency. There are various solutions that use a wide range of public, private, and hybrid cloud security tools.
In public clouds, cloud security is enforced through a shared responsibility model. This means that the cloud provider is responsible for securing cloud service (both the hardware and software), while the customer is responsible for securing their own resources, including virtual machines, applications, and data.
In other words, cloud security is about protecting data stored on the network from theft, leakage, and deletion. In order to secure cloud storage, the following techniques are used: firewalls, penetration testing, obfuscation, tokenization, virtual private networks (VPNs), and avoidance of public internet connections.
Top cloud storage security threats include data breaches, data loss, account hijacking, service traffic hijacking, insecure application programming interfaces (APIs), poor choice of secure cloud storage providers, and general technologies that can compromise the security of cloud computing. Distributed Denial of Service (DDoS) attacks are another cloud security threat. These attacks shut down the service by suppressing it with data so that users cannot access their accounts such as bank accounts or email accounts.
Why is cloud security important?
Many users are concerned about the security of data stored in the cloud and finding the most secure cloud storage. They believe their data is more secure on their local servers, where they feel they have more control over it. But data stored in the cloud can actually be more secure because cloud providers have higher security measures and their employees are security experts.
Local data can be more vulnerable to security breaches, depending on the type of attack. Social engineering and malware can make any storage system vulnerable, but on-site data can be more vulnerable as its guardians are less experienced in detecting security threats.
Cloud security is a key issue for cloud storage providers. They not only have to satisfy their customers; they must also comply with certain regulatory requirements to store sensitive data such as credit card numbers and health information. Third-party audits of the cloud provider's security systems and procedures help ensure the security of user data.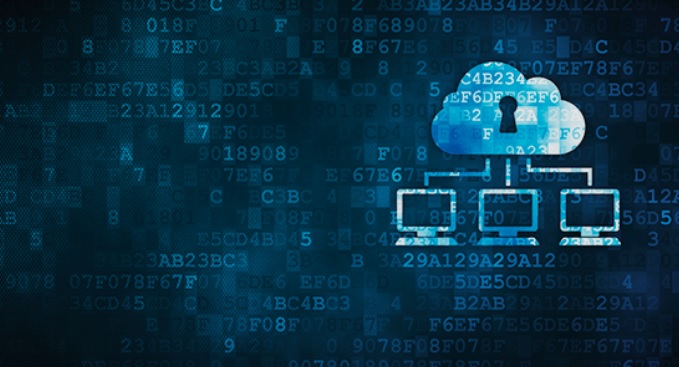 Keeping data secure in the cloud goes beyond securing cloud service itself. Cloud users must protect cloud access that can be obtained from data stored on mobile devices or carelessness with login credentials. Another problem with cloud security is that data stored in a cloud-hosted in another country may be subject to different privacy policies and measures.
When choosing from the list of secure cloud service providers, it is important to choose a company that is trying to protect against malicious insiders with background checks and security permissions. Most people believe that the biggest stream of cloud security is beyond the hackers, but employees pose just as much risk. These employees are not malicious insiders. These insiders are often employees who unknowingly make mistakes, such as using a personal smartphone to access confidential company data without protecting the company's own network.
The resources used for cloud computing are distributed and highly interdependent, so the traditional approach to security (focused on traditional firewalls and network perimeter security) is no longer enough. Cloud computing enables the dynamic use of shared resources by automatically provisioning storage, networking, and compute resources based on needs.
In addition, more and more cloud environments are connecting to public networks, making it difficult to secure the perimeter. While the fewer constraints approach has many benefits, it also increases security risks by increasing the potential attack surface. Strong cloud security plans can help companies reap the benefits of cloud computing and minimize risk.
The advantages of storing files in the cloud
There are many reasons why it is advisable to organize data storage in an external cloud. Let's take a closer look at the list of advantages:
Storing data on the cloud is a money-saving thing. As you don't spend money on the purchase and maintenance of your own server storage equipment.


Secure cloud backup. The original and the backup copy of the data (backup must be done) will be located in different geographic locations. This protects data in the event of various unforeseen situations, which usually occur at the most inopportune moment: system hacking, fire, equipment failure.


Flexibility. This is the ability to consume exactly the amount of storage that is needed at the moment. If you need more, the provider offers more - and the fee rises. If you need less, the provider offers less and the fees are reduced. In your own system, you should always have maximum capacity in case of traffic spikes. In normal mode, excess capacity is idle.


Scaling. Storage virtualization allows you to choose the amount of storage you need on a contract basis. At any time, you can increase or decrease the storage capacity without purchasing equipment, installing and adjusting it.


Availability: cloud storage is available at any time and from any device (if you have a normal Internet connection, of course). Therefore, you can get data "on the go", where it is needed at one time or another.
How does secure cloud storage work
The cloud promises to lift the burden of our ever-growing storage needs, but how secure is cloud storage? What do we know about cloud storage security? How do we know our data is truly safe when we trust it to a cloud provider? What steps are they taking to address our two biggest challenges: reliability and security?
You already know that cloud providers store backups in multiple locations. Detectors that register smoke, suppress fires, and provide emergency power are also standard features in data centers, and these secret locations are internally secured to prevent intruders or disgruntled employees from physically damaging or stealing storage equipment.
Besides that, in order to protect your data so that no one else can access it, the best secure cloud storage systems use authentication processes such as usernames and passwords (to restrict access), as well as encryption to protect data that is stolen or intercepted in transit. Nevertheless, passwords can be cracked.
Often the service provider will store the encryption keys for your data. This means that fraudulent employees can gain access to them and your data is not protected from search and seizure by government authorities. However, most secure cloud storage services keep the encryption key on their own, allowing their systems to view and process user data such as indexing data for future searches.
These services also access the key when the user logs in with a password, unlocking the data for use. This is much more convenient than having users store encryption keys themselves. But it is also less secure: like ordinary keys to the front door or car, if someone has them, they can be stolen or used without the knowledge of the owner. Also, some cloud storage services may have flaws in their cloud security systems that make user data vulnerable.
So, to trust or not to trust? Either way, you can rest assured that cloud storage companies are working hard to use the most advanced security techniques and deliver the most reliable and secured cloud service possible.