NEW
Yoo-hoo! CloudMounter is now natively compatible with Apple M1-powered Macs!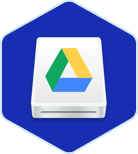 Extra layer of protection with Google Drive Encryption software
The encryption of the files stored on Google Drive is made on the server side meaning that the decryption key is owned by the service provider. Of course, Google Drive is a trusted service but you may want to add additional means of protection to your sensitive data before uploading it to the cloud. CloudMounter is a reliable solution with a client-side encryption allowing only you to decrypt the material. Encrypt Google Drive and get the best of privacy.
Mount as a local drive
CloudMounter doesn't synchronize any data thus saving space on your hard drive. Have instant access to the cloud as it will be displayed as a local disk in Finder.
Encryption of the online data
Google Drive file encryption feature allows you to provide additional protection to the information stored online.
Smart access system
Without a decryption key, your data on the cloud is untouchable. Encrypted Google Drive files would look like complete nonsense to a hacker.
CloudMounter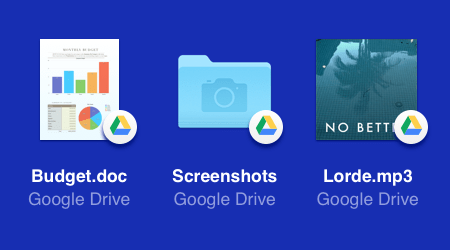 Other app/device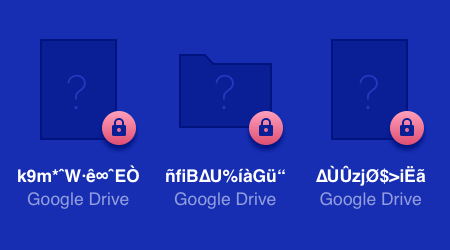 Seamless access to your online files/folders
Your Google Drive files can be easily accessed through Finder as CloudMounter makes it possible to mount cloud computing services as local drives and deal with online data in a familiar way.
Why users prefer CloudMounter as a best Google Drive encryption software
Flawless integration into Finder, support for popular cloud computing services, minimalistic interface, convenient management of cloud data, Google Drive file encryption, constant update of the app, and improvements make CloudMounter the top choice for many users.
Secured access
CloudMounter is all about privacy! Your login information is only used to access your cloud accounts and is not shared with any third-parties. Even more, all your credentials are kept in Mac OS Keychain thus only you can access them.
Access Google Drive through Finder
CloudMounter offers smooth integration into the Mac native file system Finder, making it possible to access your online data easily and in a convenient way.
More to come
CloudMounter is a constantly updated solution. We analyze the wishes of our clients and are trying to fulfill them in the upcoming updates. Currently, we are working on adding iCloud support.
How to encrypt files on Google Drive
With CloudMounter it is possible to provide additional protection of the files stored on Google Drive. Below you will find a quick guide on how to encrypt Google Drive in under two minutes:
First of all, download CloudMounter and install the app on your computer.
Launch the app and choose the Google Drive icon.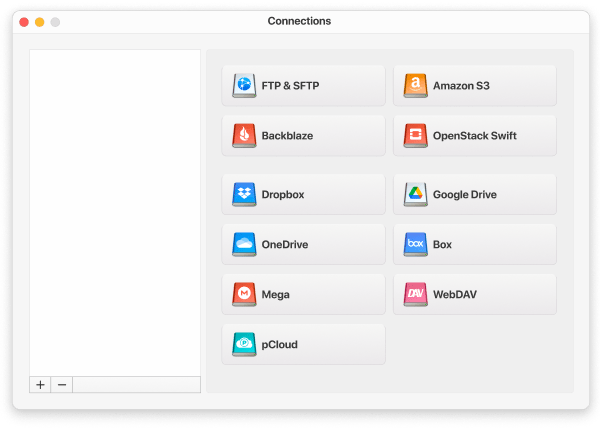 Connect your Google Drive account with CloudMounter. Note that you can connect more than one Google Drive account.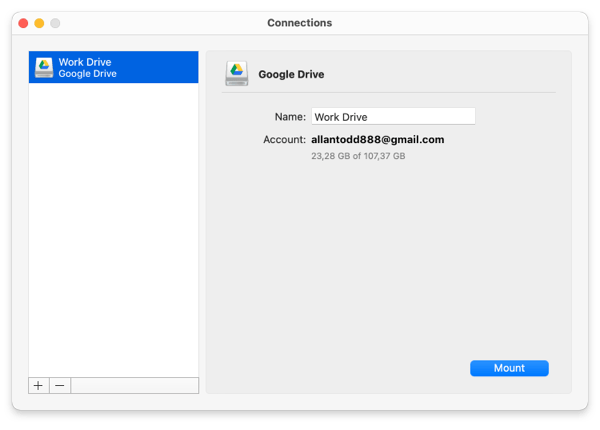 Find Google Drive disk in Finder and right-click it.
From the context menu select the "Encrypt" option.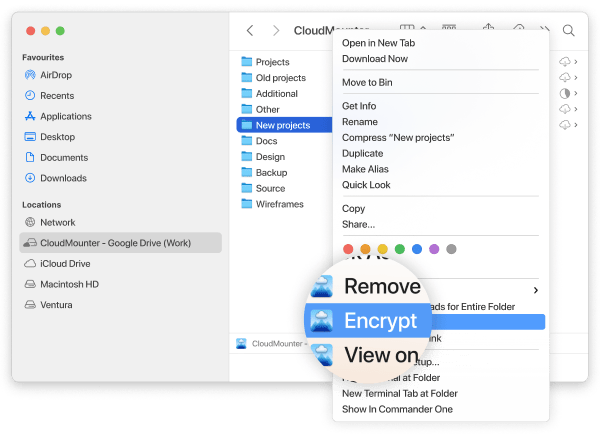 In the invoked window insert the password and verify it. Pay attention that you won't be able to recover it, that is why it is highly recommended to specify the hit and note it down.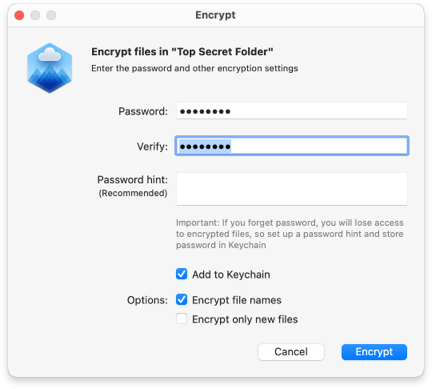 Mark necessary options In the Options section.
Click the Encrypt button.
Frequently Asked Questions
List of cloud storages and remote servers you can easily encrypt
CloudMounter supports work with major cloud storages and web servers. You can encrypt Google Drive files, Dropbox, OneDrive, Amazon S3 files and folders as well as the ones stored on FTP/SFTP and WebDAV servers.
CloudMounter for Windows
You can now mount your multiple cloud storages as local disks on your PC too.