Mount cloud drive as local disk on Windows
Map cloud storage as a network drive for the easiest access from your PC. Connect and upload files to Dropbox, Google Drive, and Microsoft OneDrive in Explorer, as if just copying and moving files locally on your computer.
Key characteristics of CloudMounter for Windows
CloudMounter is highly reliable and safe utility building a solid bridge between your computer and cloud storages.
Regular updates
CloudMounter team always works on new ideas and implements them in regular new versions. Our tech team is always happy to answer your questions.
Integration with Explorer
CloudMounter offers sleek integration with Explorer, which makes the app even easier to deploy and use.
Add more space to your Windows HDD
With CloudMounter you get an instant access to the cloud files without the need to store them on the hard drive. By mounting Dropbox (2GB), Google Drive (15GB), and Microsoft OneDrive (30GB) you can save space on your HDD.
All cloud services at your fingertips
CloudMounter is the perfect assistant that connects your computer with multiple cloud storages (Google Drive, Dropbox, Microsoft OneDrive) so that you can work with the files stored online in the same manner you do with local ones.
Utilities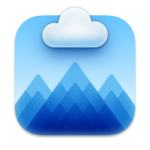 CloudMounter for Windows
free
CloudMounter for Windows
is fully compatible with
Win 7 SP1 and newer
.
Requires

11.67MB

free space
, latest version
1.0.790 released 12th Dec, 2017
5.0 rank based on
5
378
users
Also available for Mac
CloudMounter is also available for macOS. Mount cloud storages and remote servers as network drives.