The list of top Mac Amazon S3 solutions
Which Amazon Mac solution to use? Why cloud storages became so popular nowadays? These and similar questions are rather common on the Internet. As you may guess, below we will talk about S3 browser Mac utilities.
There is a great number of third-party Amazon S3 client Mac solutions that work as Amazon S3 file manager. No wonder that the search all over the Internet is full of such keywords as "S3 browser Maс solution", "the best Amazon app for Mac" and so on and so forth. More on this below, but first let's have some words about cloud storage industry in general.
It is important to note that the cloud is, first of all, immaterial thing. The word "cloud" is used as a metaphor when talking about a rather complex infrastructure that hides many technical details behind it. In fact, the cloud is a server in a data center for storing information and providing various types of services. In terms of the public cloud, these data centers are situated outside the company's walls and, thus, organizations are not responsible for managing the servers.
And as you have noticed, the cloud solutions industry is growing rapidly day by day. According to Gartner forecasts, by the year 2020, the cloud services market will twice bigger than in comparison with nowadays.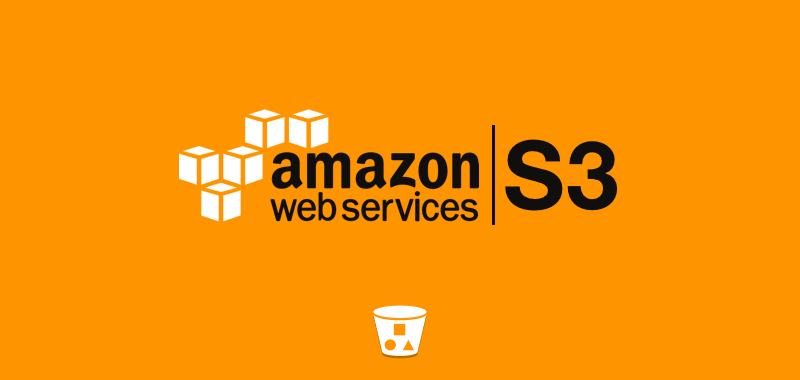 Amazon S3 and the list of popular Amazon Mac apps
Since the day Amazon S3 was introduced more and more people are finding it rather convenient and the popularity of this cloud service is increasing day by day due to a great number of reasons. First of all, you are charged only for the hosting, secondly, Amazon S3 does not limit you to the number of storage or bandwidth, so it is all up to you and your requirements.
The list of solutions working with Amazon is huge. However, the most popular among them are such Mac S3 client solutions as Commander One, CloudMounter, Transmit and Dragon Disk.
The first thing that is required when working with such S3 client Mac solutions is to get login details for Amazon connect, namely Access Key and Secret Key. There exist several ways for their generation: for your root account and for IAM user (the latest is obtaining specified permissions only). Below are described the steps а how to obtain root account login details.
First of all, Mac users need to click their account name on the AWS Console.


After that, select Security credentials (from the drop-down menu).


Then go to Access Keys section and hit the button "Create New Root Key".


A window with the Access Key will be displayed on the screen. Do not forget to download the login details as Amazon does not keep this kind of information. In order to fully use Amazon S3 browser Mac users will need both keys.
Let's take a look at the above Amazon Mac solutions in more details
This S3 client Mac solution would definitely appeal to a lot of users. First of all, because it is a file management solution for Mac and it has a dual panel interface, that is rather convenient when dealing with a lot of files and folders. In addition, this software supports drag-and-drop option that can ease the work as well. By the way, while working with your Amazon S3 you wouldn't need to copy all the data to the computer because Commander One works with your buckets as with local drives. Another thing that should be also mentioned is that you do not need to mount all of your Amazon S3 buckets iа you need to work with just the only one. Simply connect the necessary one and enjoy accessing and managing data stored there.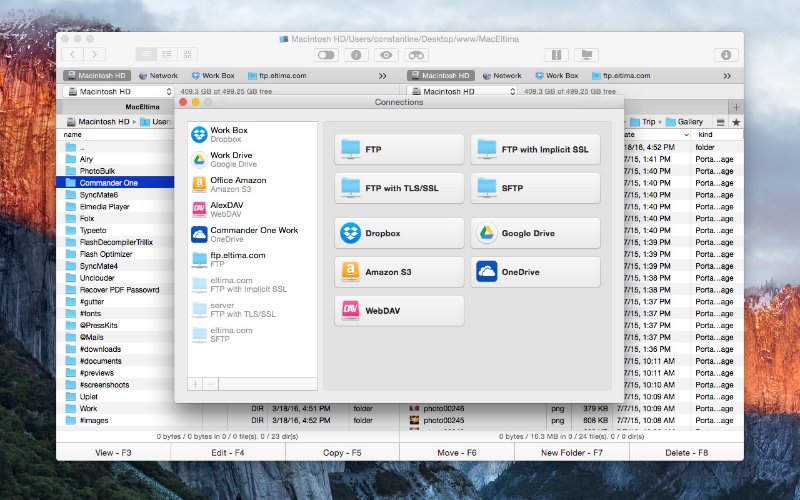 Would be a great solution for people who are looking for a single point to access and manage all your multiple cloud storage and network servers. Thanks to this Mac S3 browser you would be able to mount and work with your Amazon S3, Windows OneDrive, Google Drive, Dropbox, Box, BackBlaze B2, OpenStack, accounts on Mac as well as remote FTP/FTPS and WebDAV servers. Pick the bucket you want to work with via CloudMounter and conveniently manage it in Finder. You can mount all the buckets or only those that you need. The app supports all AWS regions. In addition, you can also get an access to S3-compatible storages.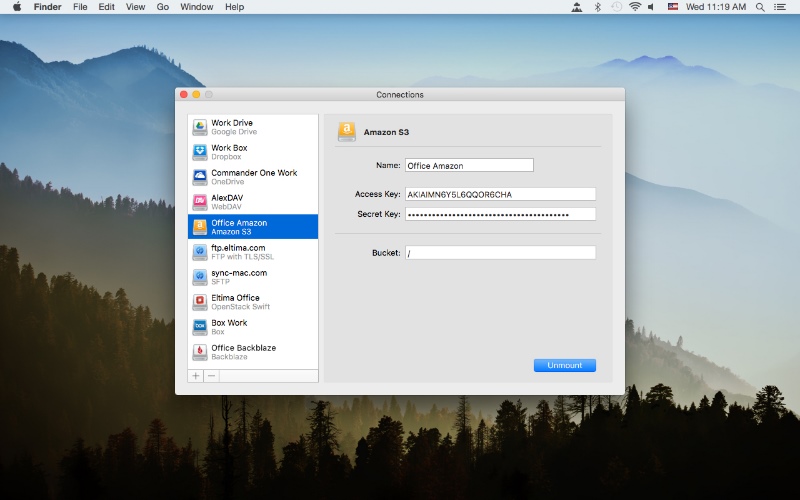 Next position in our list is devoted to Transmit. This is another Amazon S3 browser Mac owners will appreciate. The app includes all the necessary features, including selectable files synchronization, info sidebar, place bar, batch rename, etc. All these features are perfectly fit into a dual-pane interface of the software. Besides, Transmit uses Quick Look on supported remote files and allows you to organize your remote data in folders. Having a lot of useful features it has a lot to offer.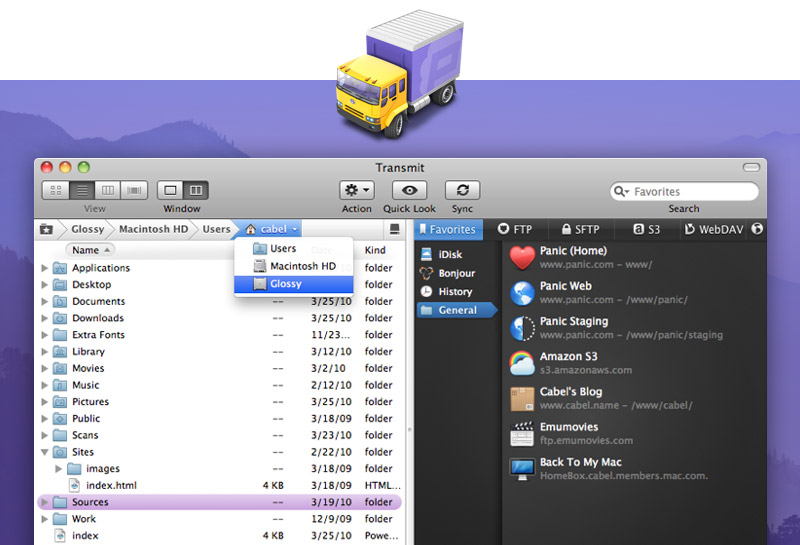 Thanks to dual-panel interface, this Mac S3 client makes it easy to access and manage files. It is designed such a way where one panel shows files and folders stored locally, and another one displays S3 buckets or cloud storages that are compatible with S3 API. Another fact is that Dragon Disk is also available on Windows and Linux.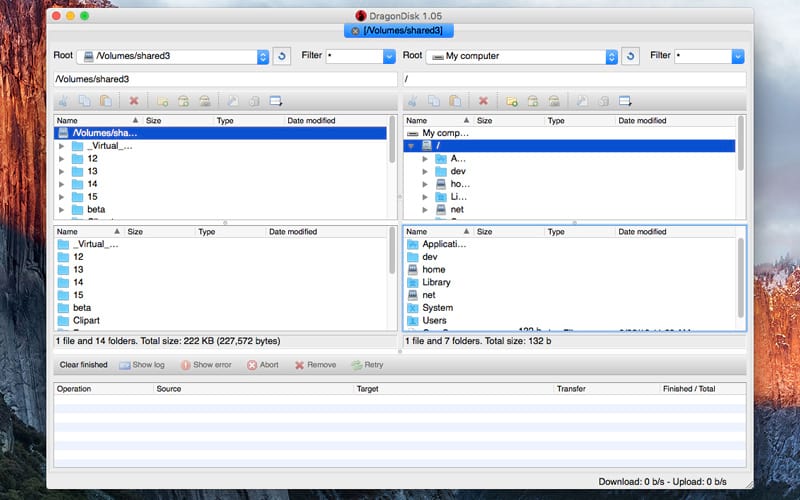 We couldn't help and add to our list S3 Browser is considered to be one of the powerful Windows utilities. Having a minimalistic interface it could find a lot of admirers both among the common users and savvy ones. In addition to basic management operations, S3 browser allows configuring object's life cycle and enables object versioning. Even more, with S3 browser you will be able to rename S3 bucket. Share your buckets with other Amazon S3 users and use buckets shared by others.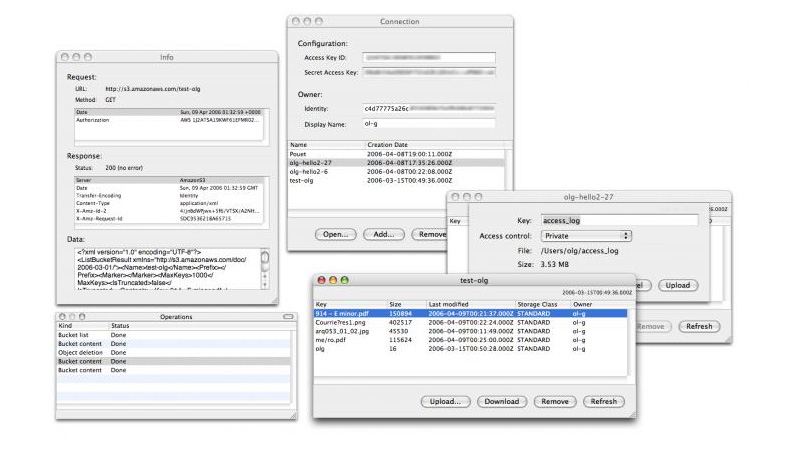 We really hope that the above material was rather informative and useful to you. As we stated before there is a great variety of Amazon S3 client Mac solutions, offering different set of features. However, in our article, we tried to introduce you to the top ones. Download, install and try. Definitely one of them would be your cup of tea.
CloudMounter
System
32.15MB
Requirements: OS X 10.10+ ,
32.15MB
free space
Version
3.4.546
(
7th Sep, 2018
)
Release notes