Dropbox Security Basics
Like many cloud storage providers, Dropbox employs web browser authentication alongside standard SSL/TLS encryption protocols in an attempt to protect users' data. Additionally, Dropbox will wipe your session after you're finished so that information cannot be retrieved retroactively. Users also have the option of activating two-step verification to make it harder for accounts to fall victim to hacks. Additionally, the company conducts ongoing security reviews and third-party analyses to ensure security procedures are up to date. While these measures may prove sufficient to thwart lower-level cybercriminals, the service still has some blind spots that it's not yet been able to address.
Has Dropbox Strengthened its Security Measures?
At the moment, Transport Layer Security (TLS) and Secure Sockets Layer (SSL) protocols are the main tools that help firewall uploaded files as they're transferred from your local device to the company's cloud servers. In the wake of several high-profile security breaches, Dropbox began using 128-bit Advanced Encryption Standard (AES) protocols for enhanced protection. In practice, these measures allow for the creation of a secure transfer channel between your device and the Dropbox servers. Theoretically, this should ensure the security of your data. Unfortunately, however, these measure have not always been enough to keep cybercriminals at bay.
Notable Dropbox Security Failures
Since Dropbox began offering cloud storage services nearly 13 years ago, the company has faced its fair share of security concerns. In 2011, a botched update opened access to users Dropbox accounts to anyone who had an email address and, while the problem was fixed within hours, the vulnerability should have been spotted before the changes were implemented. A year later, a massive data breach suspected to emerge from an employee's hacked Dropbox account led to the leak of 68 million users' login information. As recently as 2017, an error led to users discovering previously deleted files from as long as six years ago reappearing in their cloud storage. Issues such as these beg the question as to whether Dropbox file security is as resilient as the company would like us to believe.
What is Causing Dropbox Security Issues?
Outside of problems caused by broken updates, the main source of security concerns with Dropbox regards the service's attitude to users' encryption keys. An encryption key allows for the secure transfer of data between a local device and cloud servers. Dropbox retains users encryption keys, and this may help facilitate faster file transfer speeds. However, other cloud storage services utilize zero-knowledge encryption where passwords are known only to individual users. While zero-knowledge encryption may be slower, it does offer unparalleled privacy as there's no way for employees, hackers or state agencies to access your cloud storage activity.
Tips for Securing Your Dropbox Account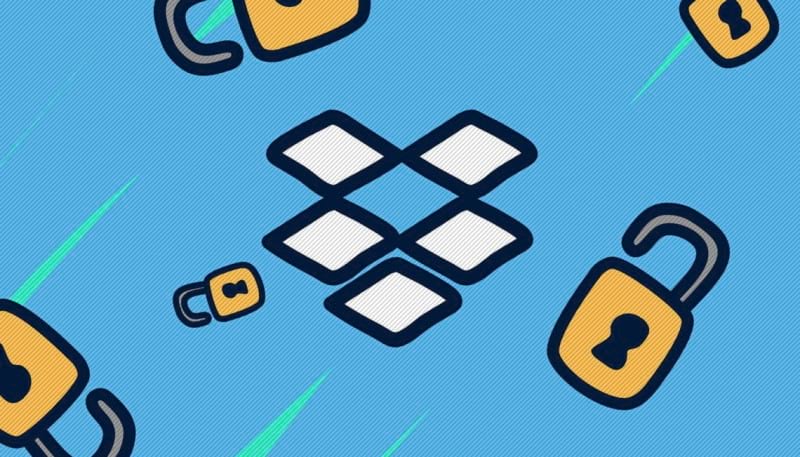 While it's difficult to completely protect yourself from all the different kinds of security risk online, some common sense and technical best practices will go a long way to making your account more secure. Use these easy tips to deter unauthorized access and help keep your Dropbox files protected at all times.
Activate Two-Step Verification
Even if a hacker gets the login details for one of your accounts or devices, two-step verification will greatly limit the damage they can cause. Turning on two-step verification means that any time someone tries accessing your account, they will need to authenticate the login with a code sent to your phone via text message or through Dropbox's proprietary app. To activate it, just turn on the option in the Settings menu.
Logout From Your Devices
While a big part of the appeal of cloud storage like Dropbox is the ability to access your files from anything with an internet connection, this often means many of us remain logged in on different devices at once that multiply our number of potential security vulnerabilities. To limit this security risk enter the Security menu and find the Devices section. From there, you'll be able to remotely delist your accounts from whatever devices you've been using to log in.
Verify Web Sessions
If you believe that your account security has been compromised, head to the Security section to see if any browsers currently have your Dropbox account open. This should allow you to quickly established whether anyone else has been inside your account.
Review App Permissions
Lots of users choose to utilize their Dropbox storage with other third-party applications which leads to greater data sharing as more apps are granted permission to access your account. Trim these down by scrolling through the Security page to see all the varios apps that have permission to access your account and delist any apps not in use to minimize your exposure to security breaches.
Activate Email Notifications
If unauthorized access to your account is taking place, email notifications can help you find out and halt the damage sooner rather than later. Whenever unusual behaviors are detected coming from your account (such as a login from a new device or IP address) you'll immediately receive an email. Although this might fill up your inbox more quickly, it's the fastest way to alert yourself to the signs of a security breach.
Use a VPN
When logging into Dropbox from an unprotected connection, the service can track your IP address and determine the general location of where you're logging in from. For complete privacy, consider investing in a virtual private network (VPN). VPNs create a tunnel for all your bandwidth usage through a decentralized proxy server that makes it impossible to establish your location through your internet activity. VPNs are a great way to maintain anonymity when using Dropbox and pretty much any other kind of online service.
Simple Way for Improving Data Security
There are plenty of reasons to worry about the security of your Dropbox data, but there's a service available that can help you protect your account and let you maintain the privacy of your cloud storage services with complete peace of mind.
CloudMounter is a smart app that can innovate the ways in which you utilize Dropbox. This handy service lets you mount cloud storage services like Dropbox as if they were local drives, letting you seamlessly navigate file management between local and cloud files through Finder. Leading 256-bit Advanced Encryption Standard (AES) security and end-to-end encryption ensures that your files transfer activity remains protected at all times, for a service that's as handy as it is safe.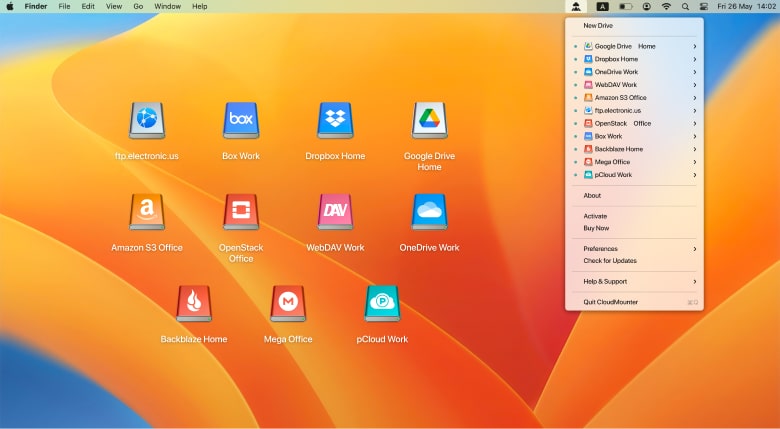 Conclusion
As we've mentioned, it's clear that Dropbox still has some serious security issues to overcome, despite the company's attempts to improve user protection. If you want to ensure maximum security when using a cloud storage service, investing in an app to provide an extra layer of encryption is a small price to pay to protect your data and ensure peace of mind.
For our part, we would recommend CloudMounter as the leading file management solution currently available. Top notch 256-bit AES encryption ensures that your data stays secure at all times, while the innovative storage mounting function allows Mac users to navigate and manage all their different file storage solutions in record time. Double up this service with a VPN to provide water-tight privacy for all your online activities. Together, this will allow you to leverage the power of the cloud with the knowledge that your personal information is safe and secure at all times.