How Does the Dropbox Application Work?
When creating a Dropbox account, you basically get more space. It's like you're buying a new hard drive, but on the cloud. You're allotted certain storage space on the server, depending on your subscription.
Once you start uploading files on your Dropbox app, it will be uploaded in the cloud, and you can access that data from any device connected to the internet. Furthermore, if you make changes to Dropbox files on one device, it will be automatically synced on all devices.
To sum things up, you can think of Dropbox as a hard disk in the cloud. The storage space you get is only yours to work with, and, unlike a traditional HDD, it automatically syncs and updates the information across all your devices.
Key Features of Dropbox
Dropbox's main purpose is online storage and file sync between multiple devices and the cloud. However, it also offers multiple other functions beyond its basic functionality.
It comes with dedicated apps for most operating systems out there. You can install Dropbox on PC, Mac, iOS, or Android. No matter if you use Dropbox through the dedicated app or directly in the browser, you're always getting a 256-bit AES encryption.
Furthermore, Dropbox maintains a history of file version if you need to recover them later. The free version keeps this history for 30 days, while if you go for PRO, the period is extended to 180 days.
Another excellent feature offered by Dropbox is the easy-share function. You can easily grant permission to users or create links to give to whomever you want to access the info. Last but not least, Dropbox offers some collaboration tools like Dropbox Spaces. Here teams can work together on documents and edit in real-time.
How to add Dropbox to desktop computer
CloudMounter is a handy cross-platform solution aimed to connect cloud computing services and remote servers as local drives thus saving space on your computer.
In order to mount Dropbox to your computer follow these simple steps:
Once installed, launch the app.
Choose the Dropbox icon from the list and click it.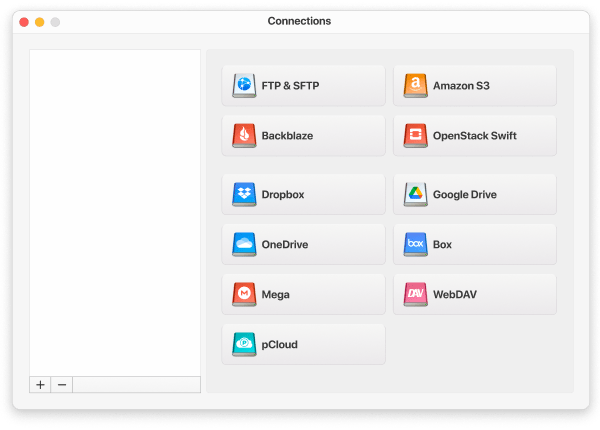 Sign into your Dropbox account.
Click the Mount button.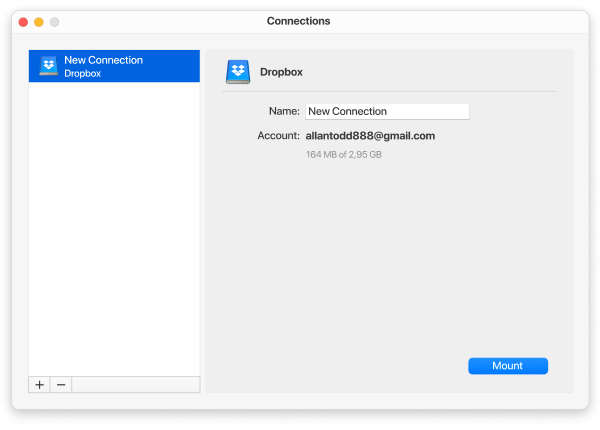 Now you can
access Dropbox
directly from Finder. This Dropbox desktop Mac alternative allows connecting multiple cloud accounts at the same time and provides seamless access to them. Besides that, CloudMounter supports the work with Basic and Business Dropbox accounts.