How to add a file to Dropbox using CloudMounter
CloudMounter facilitates the work with clouds and information stored there.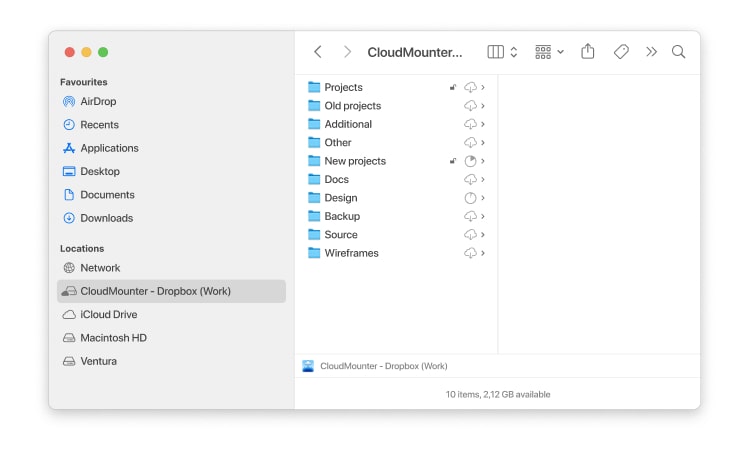 To upload to Dropbox you need to follow these simple steps:
Choose the necessary data in Finder you want to add to Dropbox.
Move files to cloud storage by using: drag and drop; cmd+С and cmd+V.
CloudMounter makes it possible to work with your online files as with local ones and access them from Finder. Besides that, the app supports encryption, so you can provide additional measures of security to the files you upload to the cloud.