Using A Web Browser
In the web browser, you can carry out basic operations with files/folders: load (import), create, copy, move, save (export), rename, delete. So how to upload a file to Google Drive via a web browser?
In the left column, select New, and from the drop-down list, select Upload files.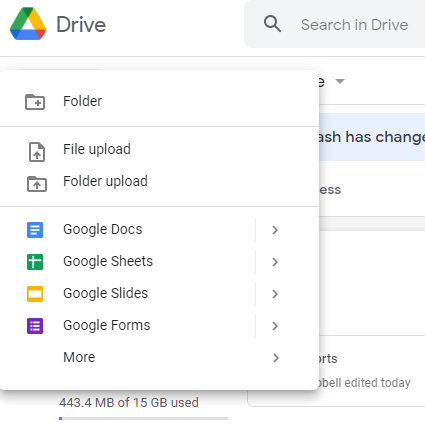 Next, a window will open with the directories of your computer, where you will need to select the downloaded file.
After that, there is the usual procedure of waiting for a file to load.