Let's take a look at the current state of OneDrive and review the strengths and weaknesses that users should consider before deciding on whether the service is the right cloud storage provider to choose.
What is OneDrive?
OneDrive is Microsoft's cloud storage service that lets users back up files and sync folders across different devices. Unsurprisingly, OneDrive can be deeply integrated into Microsoft's Windows OS and Microsoft Office programs, making it of obvious appeal to anyone who uses either on a regular basis. This results in neat features like having your OneDrive directory available in File Explorer and automatic cloud saving for any project you're working on in a Microsoft Office program.
Even if you don't use Windows, you can still enjoy OneDrive app support for iOS, Android, Linux, and even on an Apple device like a MacBook, in addition to browser-based access. This is a marked contrast to Apple's iCloud service, which only offers app support for Apple devices. Free users get 5GB of storage to play around with, while $1.99 per month gets you 100GB, moving up to larger packages like the 1TB Personal plan for $6.99 per month.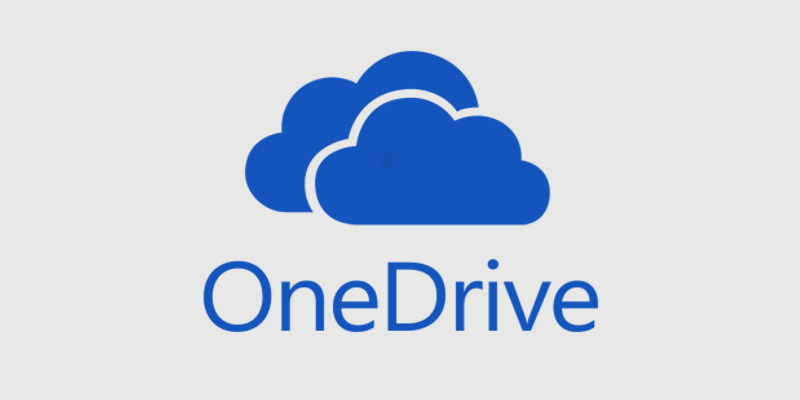 OneDrive Pros and Cons
Before we get into the nitty-gritty, let's get an overview of the main pros and cons of the OneDrive experience so we can get a look at where the service's strengths lie, and find out which of the following is not a benefit of using OneDrive:
Pros:
Ease of Access
Powerful Security
Intuitive File Sharing
Access Controls
Bandwidth Limiting
Files on Demand
Cons:
Privacy Blindspots
Data Vulnerability
Special Character Limitations
Path Sizes
Synchronization Limits
Limited Backup Functionality
Pros of OneDrive
Ease of Access
Unlike Apple's iCloud which is only supported on Mac devices, OneDrive can be accessed from virtually any device, with great app support across the board. While the service is obviously most attuned to Windows, OneDrive apps are available on Android, iOS, macOS, Linux, and more. OneDrive's mobile apps are particularly impressive, with intuitive interfaces and great synchronization to your device's camera and photos. The browser-based interface isn't quite as slick, but still gets the job done in a pinch.
Powerful Security
As you'd expect with a cloud storage service from a tech giant like Microsoft, security with OneDrive is top notch. Files are protected by 256-bit AES encryption both at rest and during transference, providing the highest level of security and ensuring that the service is safe to use from any device. Users can also enable two-factor authentication to help protect their accounts in the event that their login details are compromised.
Intuitive File Sharing
Synchronizing a file with OneDrive is just a case of dragging and dropping a file into OneDrive, and the file will be saved on all your logged in devices. If you want to share a file or folder with someone else, OneDrive can generate a link for you to send, and you and other users can collaborate to edit files in the cloud in real time as well.
Access Controls
In addition to strong encryption, OneDrive's Personal Vault feature helps you add further levels of secure access customized to your liking. You can protect access by using a PIN, or applying biometric checks such as fingerprint scanning. These protections can also be applied to files you share with others, including a one-time passcode transmitted by email or SMS.
Bandwidth Limiting
If you don't want your OneDrive activity dominating your internet bandwidth, the desktop client lets you throttle bandwidth for extra control. Another nice feature of OneDrive is that it lets you stream media like audio and video files from the cloud without having to download the files locally to your device. If you share a video from your OneDrive account, the video is automatically transcoded with MPEG-DASH to match the video quality to the receiver's bandwidth, so that they can watch the video without being interrupted by buffering.
Files on Demand
Among the many updates Microsoft has introduced to OneDrive over the years, Files on Demand might be the best. This feature allows you to designate files for cloud storage only, letting you free up valuable space on your local drives. Use this feature for file backups or for files you won't need to access on a regular basis.
Cons of OneDrive
Privacy Blindspots
While there's no arguing that OneDrive's security is top of the range, it's privacy situation isn't quite as water-tight. The gold standard for cloud privacy is zero-knowledge encryption, meaning that the only person who has the encryption keys to their stored data is the user themselves. Microsoft, on the other hand, has the ability to access all the data you stored on OneDrive. Microsoft is subject the the US government's data privacy laws, so they could be legally compelled to share your data with authorities.
Data Vulnerability
As we've said, Microsoft has the ability to access whatever files you store with their OneDrive service. In many cases of data breaches, the leaks come from employees or ex-employees accessing work accounts over unsecured connections. Obviously, there is only so much that can be done to mitigate against these risks, but with a company as large as Microsoft, the threats posed by human error nonetheless represent a danger to users' privacy and data integrity.
Special Character Limitations
OneDrive doesn't allow the use of certain characters in file names, such as:
" * : < > ? / \ |
If any of your file names contain these characters, you'll have to edit the titles before you can store them.
Path Sizes
There's a 400 character limit on the size of file paths that you can store in OneDrive. If you're trying to store files containing extensive subfolder directories, this can become a hassle if you're forced to reorganize and rename your files to meet this limit.
Synchronization Limits
While OneDrive accounts have a hard cap of 300,000 on the amount of files you can keep stored on a single account, Microsoft advises that synchronization performance begins to suffer at the threshold above 100,000 files. Furthermore, you can't upload any single file larger than 250GB. There are also limits on the amount of files you can download or upload in a single operation.
Limited Backup Functionality
While OneDrive is a dedicated synchronization and cloud storage platform, the service isn't really viable as a dedicated backup utility. First of all, OneDrive only secures a select group of folders on your local devices and isn't capable of making a full backup of a whole drive on its cloud storage, fraught as it is with the limitations over files paths that we've already looked at. Additionally, PST files used by the likes of calendar and email apps won't sync to OneDrive if they're already in use by another app.
Another reason why OneDrive isn't appropriate as a backup is due to the fundamental nature of its synchronization function: if, say, a file on one OneDrive device becomes compromised by ransomware, that malware code will be reproduced across all other user endpoints. While a 93-day window for retrieving deleted files comes is than the 23-day limit offered by Google Drive, it pales in comparison to the 180-day limit boasted by Dropbox.