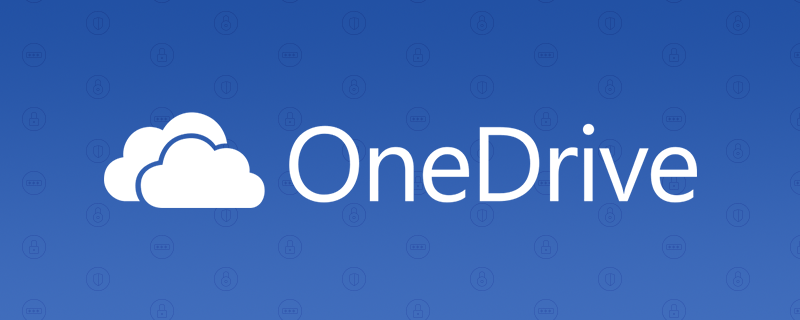 How Secure Is OneDrive?
"Is Microsoft Onedrive secure?" is a common question among users. OneDrive has several security features such as "Virus scanning on download for known threats" where the Windows Defender anti-malware engine scans documents at download time for content matching an AV signature (updated hourly). Another one would be "Suspicious activity monitoring" that is meant to prevent unauthorized access to your account, OneDrive monitors for and blocks suspicious sign-in attempts.
Additionally, they will send you an email notification if they detect unusual activity, such as an attempt to sign in from a new device or location.
Is OneDrive Encrypted?
When it comes to how secure Microsoft OneDrive is, we surely know that it uses disk encryption using BitLocker Drive Encryption and file encryption to protect your data.
When it comes to encryption Onedrive takes each file and encrypts it with its own encryption key, whatever is more than 64 KB is divided into individual chunks and each of them has its own encryption key locked in a keystore. Each file fragment is then randomly distributed among Microsoft Azure Storage containers and a building map of the entire file is stored in a separate, secure content database. Those that were concerned about the question "are onedrive files encrypted?" can relax.
To gain access to the file, attackers would need the map, keys and all file fragments, a highly unlikely task to perform. Each file is encrypted at rest with a unique AES256 key. These unique keys are encrypted with a set of master keys that are stored in Azure Key Vault. Using a Microsoft 365 feature called Customer Key Service Encryption, you can upload your own encryption keys to Azure Key Vault to use encryption of data at rest in Azure data centers.
Although this encryption is done natively using BitLocker, customers may need to use their own key to meet their security compliance requirements. If users lose their key, they can recover a deleted key from the Recycle Bin for 90 days (depending on settings). However, in order to use this feature, you must create an Azure subscription and complete some prerequisites.
What are the most common OneDrive risks?
Data protection is still a big issue. The providers certainly do everything in their power to protect their servers from unauthorized third parties. When it comes to Onedrive security issues, as an entrepreneur, however, you should keep in mind that ultimately you will not be able to 100% prevent the transfer of your business data.
Be it because various hackers have cracked the access or because the providers are even forced to do so, such as by a secret service or another authority. The risk posed by hackers is probably higher. Hackers can try to gain access in their own interest or they have been hired to carry out targeted industrial espionage.
Another point of risk for the security of onedrive information is the location abroad. Most cloud providers have their headquarters abroad. Different data protection laws apply in other countries, so you cannot be sure what the actual risk is. Read the general terms and conditions and data protection regulations of the individual providers very carefully before you decide on a provider.
The Microsoft Onedrive encryption can also be extra-secured by data backup, i.e. a regular backup of the data, is your own responsibility. The providers protect themselves against data loss by clearly leaving the responsibility for it to the user. In such a case you can neither claim damages nor insist on the restoration of your data. If you're lucky, the provider has a backup that they can restore, but we wouldn't rely on that.
Encryption solutions to provide additional OneDrive protection
CloudMounter is probably the best solution for those who want to manage multiple cloud services with one program. This application makes it easy and simple to mount cloud services on your Mac as regular removable drives. The list of supported cloud services includes OneDrive, Google Drive, Amazon S3, Dropbox, OpenStack. Moreover, FTP, SFTP, FTPS and WebDAV servers can be mounted on Mac in exactly the same way as cloud services, i.e, as a network drive.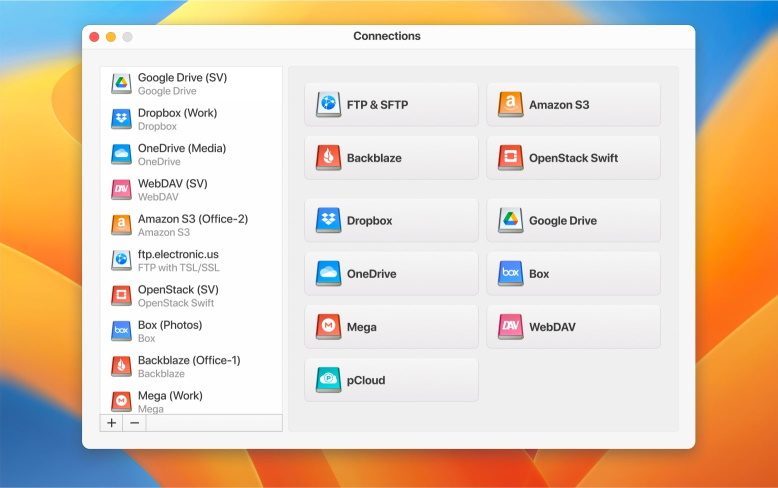 For an extra layer of security, CloudMounter offers file encryption. Thus, you can store all your files in clouds without fear of leakage sensitive data to the network.
Pros:
You have access to all of your cloud storage accounts (OneDrive, Google Drive, or Dropbox) in one single platform.
All your files and folders that are onedrive encrypted and cloud-stored are unified right in your file manager.
Saves a lot of computer resources such as disk space and memory, as it is well optimized.
Cons:
Users have complained about CloudMounter may suffer from unreliability and instability sometimes. Most of the time it may be related to your internet provider and the quality of the connection.
Boxcryptor
Boxcryptor is an encryption program that is popular with a large audience. This application allows you to seamlessly sync your files with the most popular clouds (over 30 services are supported). In addition, there is support for EFSS and online backup providers. Unlike many free solutions, Boxcryptor has a simple and intuitive interface. With it, you can encrypt as many files as you need.
Pros:
It has a user-friendly interface. It can be fully tested with the trial feature, before deciding to buy the products, which is always nice.
It also provided a pretty high level of encryption security.
Cons.
Some users didn't find the Android app very friendly, as it can get slow or even crash sometimes.
nCrypted Cloud
nCrypted Cloud is a good solution for those who want to protect corporate or personal data that is synced with such cloud services as Dropbox, Google Drive and SkyDrive. With encryption technology, nCrypted Cloud allows you to securely exchange data with anyone. At the same time you, as a content owner, have full control over who can access your data. The controls you set on your data are effective immediately.
Pros:
The main current services (Dropbox, Google Drive, OneDrive, Box and Egnyte) are compatible with this app.
You can set permissions to share files with other users that you decide.
Cons:
Users complained about the speed of encrypting a disk and that it is something that can definitely be improved.
Conclusion
All of the three choices from above are reliable solutions for encrypting your files, but if we had to choose only one, that would be CloudMounter. This software solution allows you to map Google Drive as a network drive, making it much easier to access Google Drive and manage data. You can manage and encrypt an account for free.