10 best apps to mount cloud storage
Nowadays we rely on the "cloud" to store our data. But what do we mean under this term? Well, definitely, it is not the cloud above you up in the sky, but it is an online storage, where all the data is kept. Cloud storages provide us with an instant access to all the information we have uploaded onto the cloud be it photos, videos, music or something more important like documents or personal info no matter where we are. Though, if we want to work with a cloud in a more convenient and efficient way and to be able to easily manage all the data there, to mount cloud storage to our computer as if it is our local drive is a great solution. And if we can mount more than one storage, that's even better. With the help of a decent cloud storage manager, we can easily fulfill these wishes into reality.
If you have started browsing the Internet with such keywords as "mount cloud drive", "cloud mount", "best cloud app" take a deep breath and stop the fuss. For the ease of convenience, we have prepared the list of 10 best apps.
Meet 10 powerful cloud manager apps
It is a minimalistic utility that definitely has a lot to offer. With the help of this cloud file manager, you can map popular cloud storages as well as remote servers on your Mac as network drives and flawlessly deal with their content without actually copying the files to your hard drive. As mentioned above, this cloud client allows you to mount any number of accounts of the following services as Dropbox, Google Drive, Microsoft OneDrive, Box, BackBlaze B2, Amazon S3 (including S3-compatible storages), FTP, SFTP, FTPS, WebDAV, and OpenStack Swift. CloudMounter uses end-to-end encryption method making all your data stored on the cloud reliably protected. Besides that, all the server settings are kept safe in Mac OS Keychain. The app offers two variants of handling files, through FUSE and OS X's native file system. However, keep in mind that in App Store edition of this software FUSE is not supported.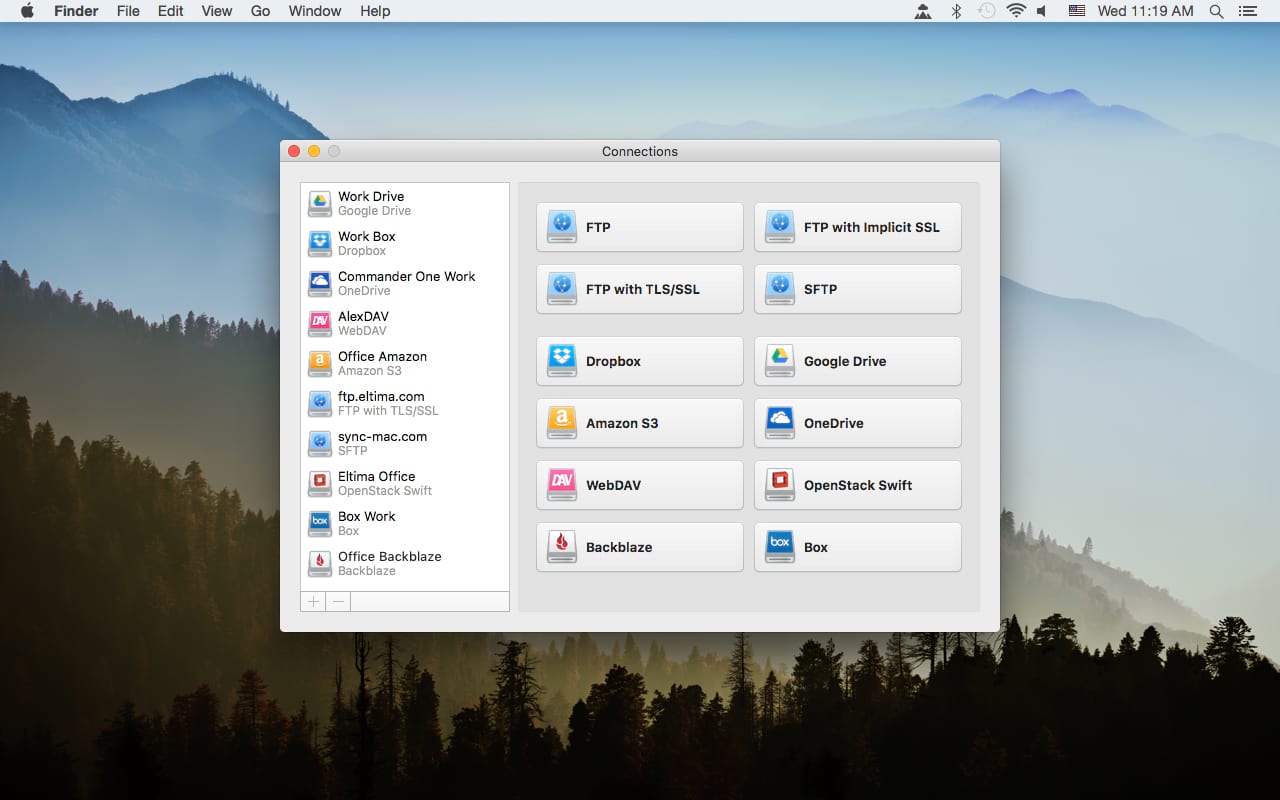 This app is designed as a straightforward dual-panel file manager. Commander One offers a lot of rather handy feature such as setting hotkeys for any actions, thus you won't need to even use a mouse, all the necessary things can be done via keyboard, working with different types of archives, flawless work with compressed folders without extracting the content. The most convenient thing is that with this utility you won't need to constantly open and close innumerous tabs. Simply open as much as you wish within Commander One and deal with a large number of folders and files at once. In addition to all the features above, the app lets you mount such cloud services as Dropbox, Google Drive, Microsoft OneDrive, Amazon S3, ownCloud, and works with FTP and WebDAV protocols. So it is another great cloud file manager.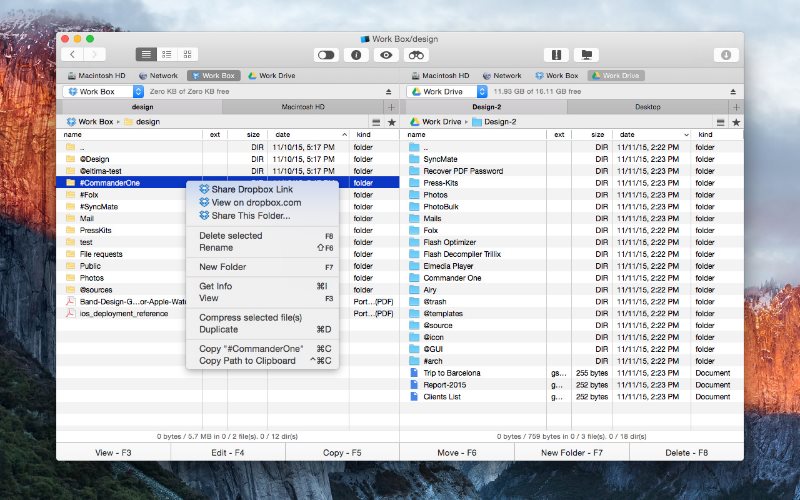 With the help of ExpanDrive, you will be able to mount a great number of cloud storages. The app can proudly be called as a versatile mounting cloud software as the number of cloud types that it supports is rather stunning. Among its list, you can find Amazon S3 storage, Amazon Cloud Drive, Google Drive, Dropbox, Box, Microsoft OneDrive, FTP and SFTP, WebDAV, OpenStack Swift, and more. The app provides you with useful features that can definitely find their admirers.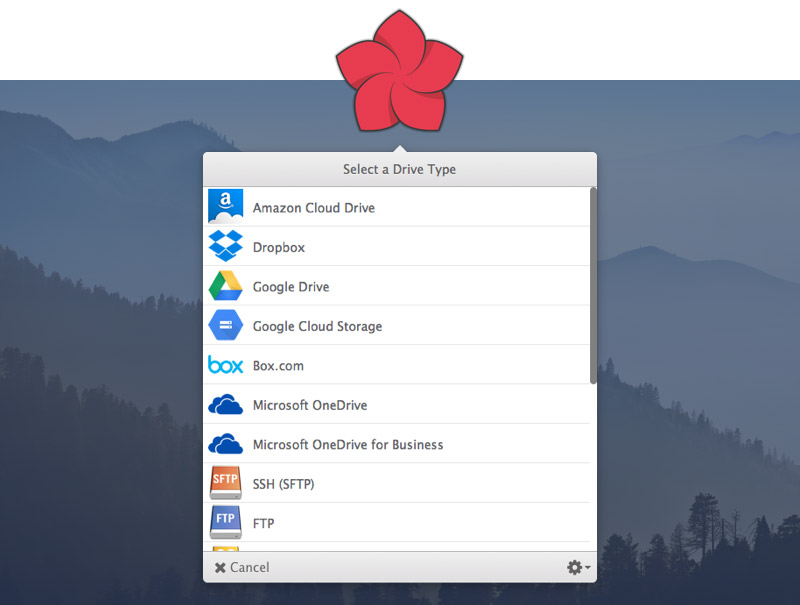 This cloud storage manager is fully compatible with Windows as well as Mac OS. Like the above-mentioned service, Mountain Duck allows working with cloud storages as well as remote servers just as if they were your computer's local drives. The list of supported storages and servers is the following: Amazon S3, SFTP, FTP, WebDAV, Azure, Google Drive, Dropbox, OneDrive, Google Cloud Storage, Backblaze B2, and OpenStack Swift.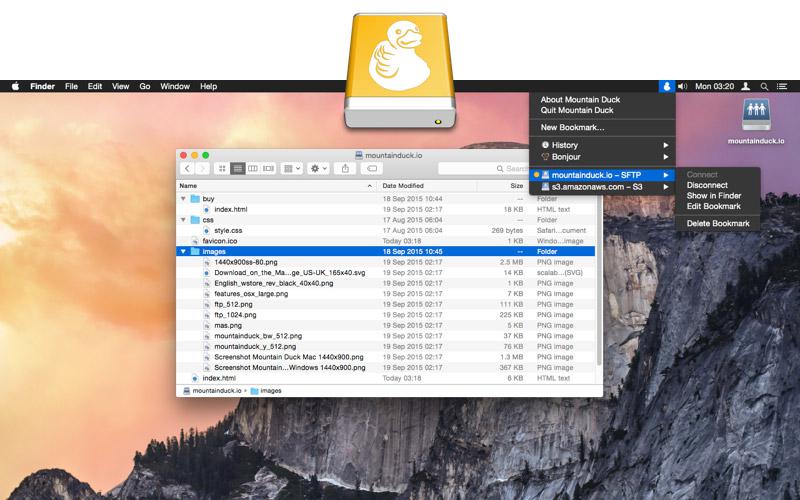 It is another cross-platform cloud client solution. Thanks to this app you can access and work with multiple cloud storages from your computer. NetDrive is very easy to use app, the only thing that is needed to connect a storage and to make it appear as a virtual disk on every start of your computer is to input your login information. Like all the above solutions, this one can also boast a great variety of remote servers and online storages including Dropbox, Google Drive, Box, Microsoft OneDrive, Amazon S3, Amazon Cloud Drive, SFTP, FTP, WebDAV, and more.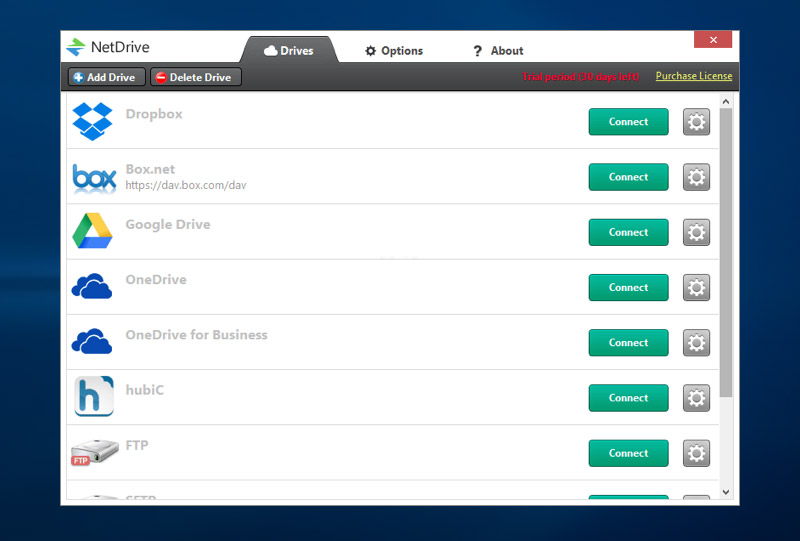 It is an excellent app for Windows OS. This service works flawlessly with FTP, SFTP, and WebDAV servers. When working with the data on a remote storage you won't need to save a local copy and after that upload it again after editing. With DirectNet Drive you can effortlessly listen to the music or watch films directly from an FTP server. Mount remote storages as network drives. Work with files by dragging and dropping them on Windows Explorer.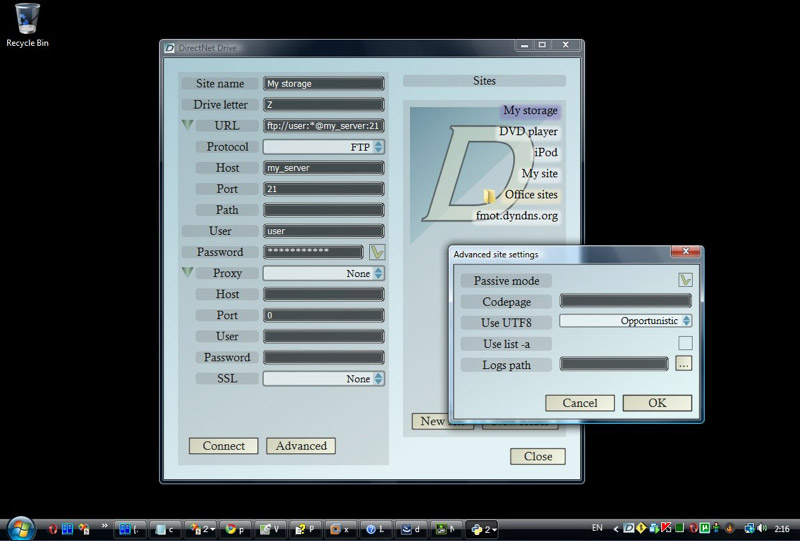 This cloud storage manager is mostly focused on work with Amazon S3. so far the app is only compatible with Windows OS. With TnTDrive you can get a seamless access to Amazon S3 buckets and work with them as if they were on your hard-disk or network drive. Rather simple utility that wouldn't take much effort.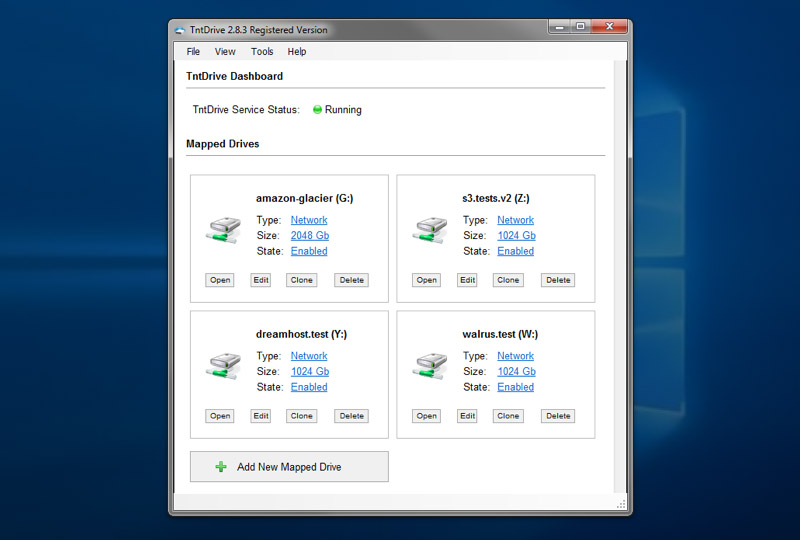 Gladinet provides seamless desktop access to cloud storage like Dropbox, Google Drive, Box, OneDrive, Amazon S3, FTP, WebDAV, and Azure. It keeps your documents synchronized on multiple computers and mobile devices and creates backups based on folder or file type selections. Get an easy access to all the data from any mobile devices no matter where you are.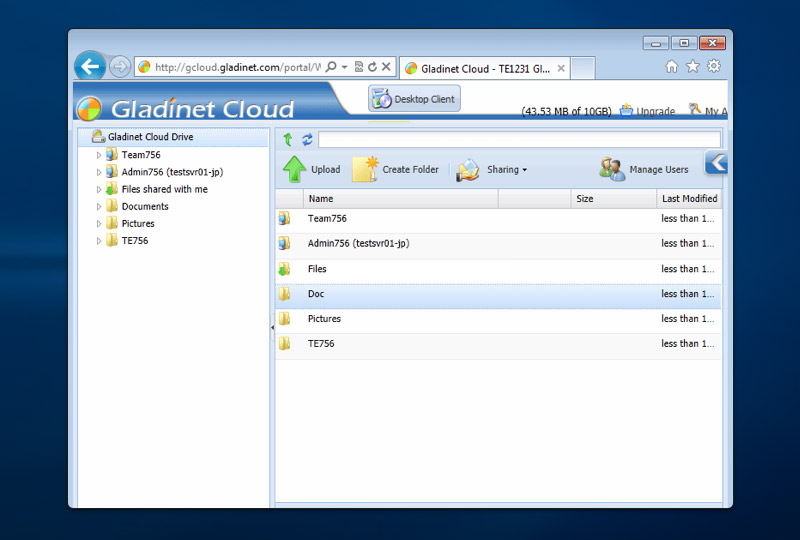 One more cross-platform cloud manager solution that has a straightforward interface and is very simple to use. The app is fully compatible with desktop and mobile platforms such as Windows, Mac OS, iOS, and Android. It supports Dropbox, Google Drive, Amazon Cloud Drive, Box, Microsoft OneDrive, Amazon S3, WebDAV as well as FTP and SFTP servers. Work with the files on the cloud and servers the way as if they were stored locally.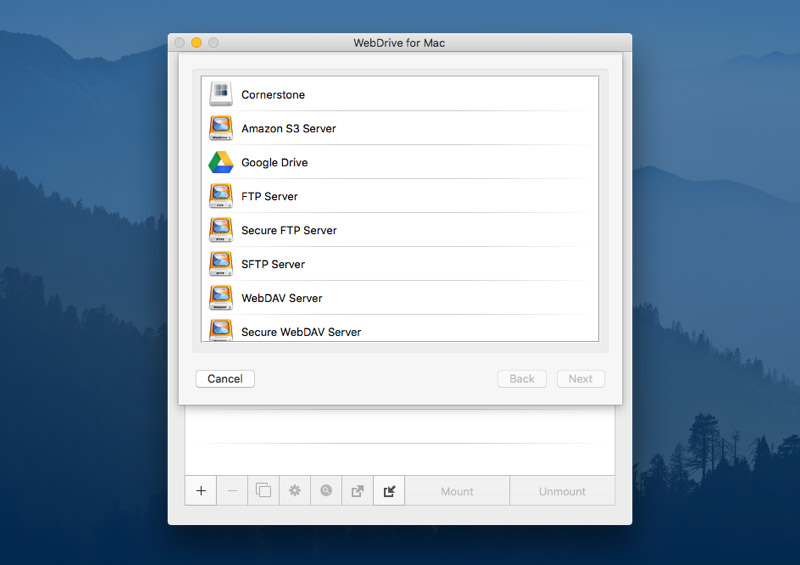 This is an excellent cloud storage manager that supports 11 new cloud storages as well as works with FTP and SFTP servers. The app provides a lot of interesting and useful features. Mount cloud storage of your choice, upload and download files with an ease, do backups, manage websites and more with the help of Transmit.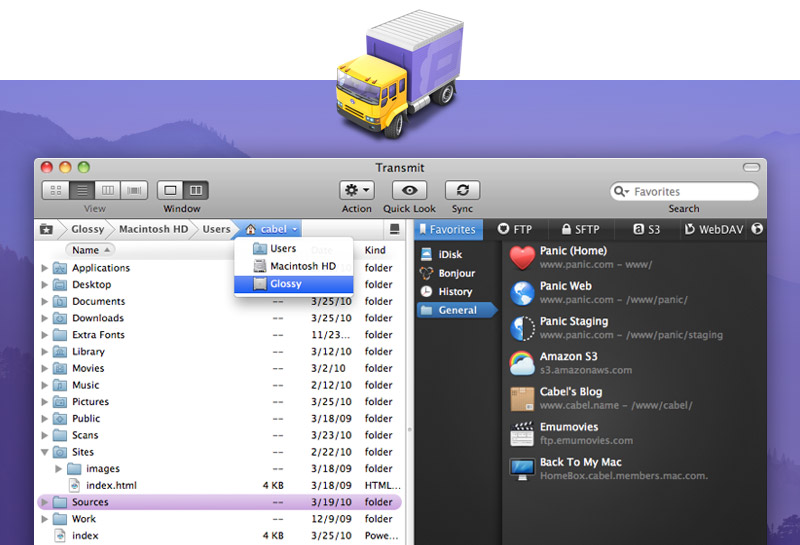 So, this is our top 10 services for mounting cloud storages on your computer. Find the most suitable for you and enjoy how easily you can manage files on clouds from a single spot.
CloudMounter
System
42.91MB
Requirements: macOS 10.11+ ,
42.91MB
free space
Version
3.6.611
(
4 May, 2020
)
Release notes