Mount cloud drive as local disk on Linux
CloudMounter is a solid system utility for mounting cloud storages and web servers as local disks to your Mac. Connect to Dropbox, Google Drive, Amazon S3, Microsoft OneDrive, FTP and WebDAV servers in Finder, as if they are all hosted on your computer.
Key characteristics of CloudMounter for Linux
CloudMounter is a very safe and comprehensive tool with a vast spectrum of supported cloud services and protocols.
Constant updates
We never stop improving and adding more cloud support to our product. Whatever ideas or concerns you have — our tech specialists are happy to help.
Integration with File Manager
The integration with File Manager is smooth and logical. Makes using the app even easier and comprehensive.
Add more space to your Linux HDD
Your cloud files are not kept on the hard drive. You can save the hard disk space by mounting cloud services like Dropbox (2GB), Google Drive (15GB), Microsoft OneDrive (30GB), etc.
All cloud services at your fingertips
CloudMounter is the perfect assistant that connects your computer with multiple cloud storages (Google Drive, Dropbox, Microsoft OneDrive, Amazon S3) so that you can work with the files stored online in the same manner you do with local ones.
Supported platforms
CloudMounter is available for other desktop and mobile platforms. Get the access to online storages with this ultimate cloud manager on any device you have.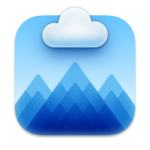 CloudMounter for Linux
This all-in-one cloud manager for Linux is fully compatible with Ubuntu 14.04, 16.04, 18.04 and Debian 8, 9. Requires
2.04MB
of free space, latest version
1.5.1370
. Released
11 Mar, 2019
.