Free disk space on Mac
CloudMounter is a must-have tool for laptop users with low-capacity SSD-drives. You can easily mount most popular clouds as disks without having to download online files on the hard drive. As well as secure cloud files with data encryption. Choose one of your Dropbox, Google Drive and OneDrive accounts and manage them in Finder for free.
Mount cloud drive as local disk on Mac
CloudMounter is a solid system utility for mounting cloud storages and web servers as local disks to your Mac. Connect to Dropbox, Google Drive, Amazon S3, Microsoft OneDrive, (S)FTP, WebDAV and OpenStack Swift servers in Finder, as if they are all hosted on your computer.
Key characteristics of CloudMounter
CloudMounter is a very safe and comprehensive tool with a vast spectrum of supported cloud services and protocols.
Cloud data encryption
CloudMounter keeps your online files protected with advanced encryption standard. Thus reducing cloud risks to minimum.
Integration with Finder
The integration with Finder is smooth and logical. Makes using the app even easier and comprehensive.
Constant updates
We never stop improving and adding more cloud support to our product. Whatever ideas or concerns you have — our tech specialists are happy to help.
Secure Your Cloud Storages
CloudMounter allows encrypting Google Drive, Dropbox, OneDrive, Amazon S3 data as well as the files on FTP/WebDAV servers and OpenStack Swift object storage.

k9m*ˆW·ê∞G
Research.xls
Dropbox

ñfiÚ7B∆U%í"
Screenshots
Amazon S3

ñfiÚ7B∆U%í"
Blur–Jets.mp3
FTP
Encrypt data
Seamless integration with Finder
CloudMounter is your perfect hub between online storages and your computer. It makes working with remote hosts as easy as if the data was stored on your computer by letting you communicate with the clouds and remote servers from the comfort of Finder.
Status icons in Finder
CloudMounter visualises what's going on with your online files by adding info icons.
Add more space to your Macintosh HD
Your cloud files are not kept on the hard drive. You can save the hard disk space by mounting cloud services like Dropbox (2GB), Google Drive (15GB), Microsoft OneDrive (30GB), etc.
What software gurus think
"Getting started with CloudMounter is as easy as entering your credentials and clicking the Mount button."
"What CloudMounter does is keep management all together in one app, so connecting and disconnecting is easier and faster, and Finder integration is a huge plus."
"Managing different cloud storage accounts can be confusing, but there is a single app that integrates all those platforms in Finder: "CloudMounter".
"Uninstall all your other service apps, saving the RAM and CPU of the Mac with ease."
Supported platforms
CloudMounter is available for other desktop and mobile platforms. Get the access to online storages with this ultimate cloud manager on any device you have.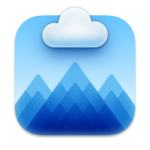 CloudMounter
free
This all-in-one cloud manager for Mac
is fully compatible with
MacOS 10.11 and later
. Requires
42.91MB
free space, latest version
3.6.611
. Released
4 May, 2020
.